Now that the holiday season is well and truly behind us and we are all making (and often, breaking) our usual resolutions to eat less, drink less, exercise more, and generally be better human beings, we are presented with an opportunity to glance ahead into the coming year and think about what we expect to see in 2012 (if, like me, you do not believe the Apocalypse rumours).
2011 will be the year that remembers patent wars in the telecommunications industry as being rife, with patents viewed globally as an increasingly large and unnecessary barrier to innovation and commercial competition. But we expect that this pattern will continue throughout 2012, especially with the commercialisation of new technologies, such as the rolling out of 4G, which is likely to bring a whole new wave of litigation with a new cast of actors (and probably some of the old cast too).
New Technologies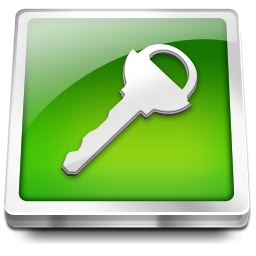 Apart from the implementation of 4G, what else can we expect to see in 2012?
IBM recently predicted that by 2017, passwords as a primary means of access will be rendered obsolete:
"Devices to authenticate your identity by biometric means will become commonplace in the next five years and passwords will become a thing of the past."
IBM also predicts that the use of mind control (to operate machinery, as opposed to main-streaming Jedi Mind Tricks) will also begin to soar over the next 5 years. If this is the case, one can expect players in these technological fields to be producing and possibly enforcing vast amounts of mind-control-related IP during 2012.
Of course, no Predictions-About-the-Coming-Year post would be complete without a mention of the Olympics, which is coming to London this summer. Not surprisingly, innovation and IP even got a mention from BBC's Phil Fearnley, general manager at BBC Future Media. In The Guardian, Phil has promised that
"Viewers will see innovations in the way IP and broadcast streams and the way data and video will interact."
and that
"The Olympic Games in London in 2012 will be remembered as the first truly digital Olympics."
We will also see the rise (or demise) of the ultrabook this year, with Intel pushing hard to revolutionise the laptop and PC market in the age of the tablet. We expect some interesting, game-changing technologies to be revealed along the way.
Policy
Having seen patent 'reform' in the US in the shape of the America Invents Act, and the Hargreaves Review in the UK (a process mainly focusing on copyright which is still on-going), one can expect that the piles and piles of patent litigation suits between the likes of Google, Oracle, Samsung, HTC and Apple, to name but a few, will only increase the pressure on policy makers to step-up the pace of review of patent laws, on both sides of the Atlantic.
On this side of the Atlantic, much closer to home – at least it is if you don't listen to President Sarkozy – is the potentially imminent birth of the EU patent. The Legal Affairs Committee in December gave its approval for the "EU Patent Package", which includes a unitary patent, a new language regime and a unified patent court. Despite the teething problems which often follow any newly created judicial process, this activity is likely to keep IP firmly in the main stream press during 2012.
Litigation and the Focus on IP
Of course, the Samsung and Apple litigation is set to continue well into 2012, as will the Android-related litigation between HTC, Samsung et al., which is likely to keep the attention of the mainstream press fixed firmly on patents for some time.
For me, one of the most interesting cases to watch in 2012, which has spilled over from 2011, is  Oracle v Google. The outcome of this litigation could see Google's Android partners having to pay significant licensing fees to Oracle, or Google may be forced to re-write the Android platform to avoid Java patents. Either outcome would cause a significant stir for Google and manufacturers of Android phones and tablets, not to mention the world of IP. This is of course assuming that Oracle is victorious, which may well not be the case.
2012's Winners and Losers
2011 was a tough year for some of the biggest names. We expect the likes of Apple and Google to continue on their trajectory for world domination without too many snags along the way, but Nokia and RIM are examples of companies to keep a concerned eye on this year.
Can Nokia's Symbian continue to contribute to the balance sheet?
Will 2012 see RIM finally RIP?
And how will Microsoft prevail in the mobile market with Windows 8 when it is up against the ever-growing Android and the so-far-unstoppable iOS?
It is true to say that the most reliable prediction for 2012 is that it is going to be a very interesting year for us here at Tangible IP…
As IP professionals, we are ever hopeful that the commercial world will start to notice on a much broader scale the value and importance of IP to business. During 2012, we will keep on promoting the value of IP strategies and helping our clients realise the maximum value possible from their IP and other intangible assets, whilst patiently waiting for the proverbial light to come on above the opportunities most are missing out on by over-looking their IP.
We hope that the continuing and increasing attention of the main stream press on patents and infringement litigation in the telecommunications industry will eventually serve as a catalyst for IP and turn the attention it receives at board level from being not just a cause for concern, but a valuable commercial asset.
But for now, we wish you all a very happy and prosperous New Year. Let the journey begin.
{ 0 comments }